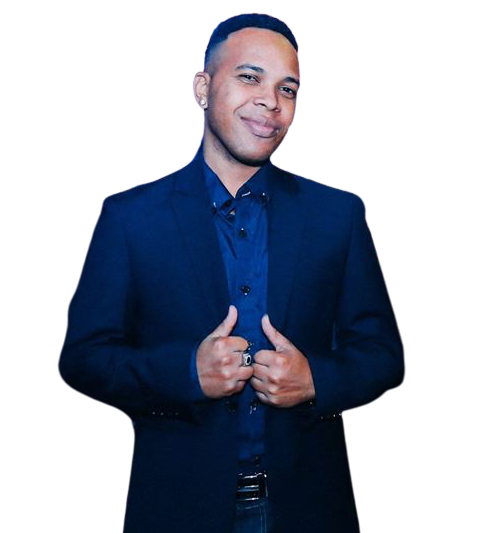 First things first!
I think you can become anything you want to pursue in life and do it as long as you figure out a cleaver way to monetize it or at least build a following to do great humanitarian deeds.
You simply have to breath it, smell it, taste it, sleep it and live it!
It just has to become your life or a part of you in order for it to be somewhat successful.  Any success has to come with the right positive mindset, the right attitude, long-term vision and a tremendous amount of discipline.
A simple secret to becoming a self-made millionaire is by having the following key traits. 
Be prepared to make mistakes, fail, learn and keep trying until you see positive results.
Continuing to do what works and scale. Then, you'll become a tremendous success!
That is having the right psychology.
That is having GOOD habits
The right mindset.
The right opportunities.
Having multiple streams of income flowing in.
Publishing Your Own Book
Many internet millionaires that were surveyed will eventually publish their own books.  These are usually digital books launched online and physical books released in books stores and various online outlets.  As you can already see I have some of my digital info ebooks available to you Right Here.
Outsourcing Work
The majority of Internet millionaires do not run conventional offices.  In fact, most Internet millionaires mostly rely on outsourcing their day-to-day operations to virtual assistants in the Philippines, India, etc.  You can find reasonable virtual assistants at Freelander.com or Online Jobs PH (Philippines).
Mindset
Internet millionaires all have an unstoppable go-getting, self-motivated mindset.  This goes to show that your attitude and how you see things, determines your altitude.  Your thoughts create actions. Actions create results.  Therefore, if you continue to think you are not good enough to make it in this industry, you are right.  
If you change your thought process and realize anyone can make it in this business… including you, then you will have different results.  I personally brake down and teach on having a the right mindset to become abundant in my Internet Millionaire Marketing Mindset eBook. Click here to check It out!
Have Membership Sites
Yes, according to Internet marketer Mike Filsaime, 90% of Internet millionaires who make $10,000 a month and above have their own product, membership site or both. You will notice that on all of the various types of membership websites there is a blog or a forum that affords a place for members to communicate not only with the owner of the membership website but also with other members.
Membership websites are popular and membership websites are profitable. Recurring income is a very good thing!
All Internet Millionaires Have Email List
Internet marketers who are generating 5 figure income each month, have their own mailing list.  You can use an email autoresponder service to build a list and generate income in almost any niche or market you choose.  Email is the most powerful source of marketing that returns back up to $44 for each $1 spent on marketing.  
Email marketing is the secret weapon behind every successful product launch and marketing campaign.  It's the ONLY way that super affiliates and Internet marketers are able to make thousands of dollars in profits.  I also teach this in my List Building Tycoon blueprint.  Click here to learn more about building responsive and money making email list.
Run Their Own Webinars
At the pinnacle of the digital information publishing business, many Internet entrepreneurs went into this high demanding phase.  Put together your own webinar.  Find interesting speakers who would supply information of interest to your list.  Webinars are both easy and inexpensive to do
and are both money making deals that you can make.
Internet Millionaires Do Joint Ventures
This is a true testament stating that you can go into business alone but you cannot reach the stars by working alone. There have been many different types of successful joint ventures. But there's one thing that every joint venture that has ever gone well has in common: the partners were a good fit with one another. 
Look for businesses that serve the same market as you and complement what you have to offer. Choosing the right partner is crucial to the success of your joint venture.
Conclusion
Success is something to be enjoyed. It is a life full of ups and downs so make sure you aren't too hard on yourself when mistakes happen and that you keep the big picture in mind. Part of the rewards we can reap when we embrace success and make it ours recognizes that what we choose to do day in, and day out affects who you will can become and what we can do with our lives.
Some parts of the plan to success happen quickly, others take time and patience. As we progress along our road to success, we must always be on the lookout for opportunities and remember that trade-offs will be required. We define success for ourselves, so make your own goals, follow your path to success, and grab hold of it and hang on tight!
I believe I've shared a lot with you here.
I believe you can be successful.
I believe you can make millions online…If you want to. I believe in you.
Now it's your turn to believe in yourself…
Grab your free report of "Internet Millionaire Marketing Mindset 2.0" or Click Here for more information.
To your success and remember, Sky's the limit!
Juan Burton